Want to know what we do in Year 1? Have a look at our yearly overview!
Curriculum Overview Y1
Phonics

At first we didn't like our beards but then it grew on us!!! 🙂
For phonics we learnt the ear sound and so we all painted beards on our faces! We looked so funny (especially our teachers) but it did help us remember the sound.

Gymnasts in the making!
In gymnastics we have learnt how to travel in different ways, how to balance and how to roll. But the best lessons were when Mrs Seaton and Miss Surmon let us on the big equipment! We loved it!

The Smartest Giant in Town
We read another Julia Donaldson story –  'The Smartest Giant in Town'.
We loved the character George, especially as he was then known as the 'kindest giant in town'. We know it is important to be kind to everyone and made our own kindness crowns for our Jigsaw assembly.
     
Chocolate Mousse for Greedy Goose
Another story that we read was 'Chocolate Mousse for Greedy Goose'. We went over the 'ch' sound and had our
own chocolate mousse – it was delicious!
It must seem that we are always eating pudding… we promise we do some work as well!
                                
The Gruffalo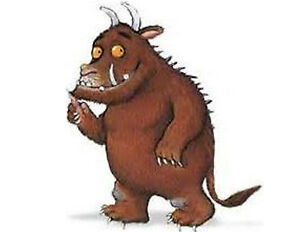 Our first story that we read in Year One was 'The Gruffalo'. We loved it!
We made our own Gruffalo's and then we made our own Gruffalo Crumble, which we scoffed! MmmHmmm!
Luckily no Gruffalo's were hurt in the process of making the crumble!